Wednesday, August 1, 2012
First, I want to say THANK YOU. I have seen such a positive response to my little blog. I am really enjoying getting to know each of you better.
Although I have some fun food planned for August, I wanted to send out a quick post regarding all that was July. I know several of you joined me mid-month, so here is a round up of the entire month.
Just a shameless plug for how to connect with me through social media...
Join me on my Facebook page my Milwaukee Kitchen page
Follow me on Twitter @SDawsonH
(considering changing this to MKEKitchen; anyone know how to do this?)
I am also on Pinterest! I am SDawsonH there too.
Thanks for looking and here is July!
Again, THANK YOU for visiting!
Until Next Time,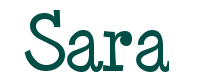 Like Me on Facebook

About Me
Follow Me On Twitter

Reader Favorites

Blog Archive

Topics