Sunday, July 8, 2012
Every weekend, I visit our local farmer's market in West Allis, Wisconsin. It is one of the best in our area. Right now, there is a TON of zucchini for sale.
I couldn't resist buying some. But what do you do with a boatload of zucchini? That's right, you make
zucchini enchiladas!
This is an easy recipe, but it does take a little bit of time between the preparation and the assembly; I usually make this a Sunday night dish. I hope you will too!
Zucchini Enchiladas
1 TBLS olive oil
1 medium onion, diced
1 yellow pepper, diced
3 c diced zucchini
1 TBLS ground cumin
1 TBLS dried oregano
4 oz can, chopped green chilies, divided
3 TBLS butter
3 TBLS flour
3/4 c milk
2 c shredded low-fat cheddar cheese
12 burrito sized tortillas
Preheat the oven to 350 degrees.
Begin by heating the oil in a saute pan. When the oil is hot, add the onion, yellow pepper and zucchini, cooking until soft, about five minutes. Add cumin, oregano and 1/2 the can of the green chilies; toss to distribute evenly throughout what will be the enchilada filling. Remove the filling from the pan and keep warm.
In the same pan, melt the butter. Add the flour and thoroughly stir the flour into the butter; about two minutes or until the mixture slightly darkens. Add the broth and milk and stir constantly; three to four minutes. When the mixture has thickened, add the remaining green chilies and the cheese.
When the cheese has melted, add approximately 1/2 c to the zucchini mixture. Again, stir to distribute the cheese evenly. When this is complete, you can add the filling to the tortillas. Add a few tablespoons of the filling to each tortilla. Arrange the tortillas in a 9 inch by 13 inch pan, seem side down. When you have filled the tortillas and arranged them in the pan, pour the remaining cheese mixture over the enchiladas.
Bake for 30 minutes or until you notice the casserole bubbling. Serve immediately.
This makes 4-6 generous servings...plenty for the entire family!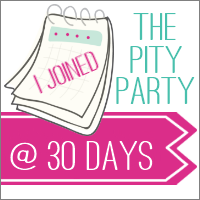 Until next time,
Sara
Like Me on Facebook

About Me
Follow Me On Twitter

Reader Favorites

Blog Archive

Topics