Tuesday, August 21, 2012
My dad recently sent me an article from the Wall StreetJournal about the wine scene in Barcelona. On the clipping, he wrote, "Sara – no wonder why you came home with wine from SPAIN." And he is right! When I went to Spain and France earlier this summer, I came home with two bottles of wine; both are from Spain.
The food and wine of Spain are like no other. I want to tell you about two great experiences I had in Barcelona – lunch at Bar Mut (featured in the WSJ article, go figure) and Bodega Bonavista, a nearby wine shop that had a great selection of wine and an enthusiastic English-speaking owner.
Bar Mut is a pretty well-known restaurant in Barcelona. So well-known, it was recommended to prior to my visit. I was in Barcelona for a very short time, so I sought out Bar Mut for Sunday lunch. I got a quick lesson in Spanish culture…I got to the restaurant way too early in the day and ended up interrupting the staff enjoying a communal breakfast on the patio. Whoops!
When I returned at a decent time, the staff were terrific. I had a lovely waiter who made sure I understood the menu and suggested wine accordingly. Although Bar Mut is very well known for its wine selection, I had the best food I enjoyed during my stay. I had fresh squid and the BEST spinach salad with goat cheese I have ever had. Actually, it might be the best salad ever. The staff was very kind and attentive.
At the end of the meal, I asked the manager where I might be able to find a wine shop open on Sunday. He pointed me in the direction of Bodega Bonavista, which was a great choice.
Bodega Bonavista is a small wine shop in the Eixample neighborhood of Barcelona. It is open Sundays (and probably most other days) and, most importantly, the owner spoke English. We spent a little time discussing the ins and outs of the different varietals and he helped me choose not only a bold, traditional Spanish wine, but also a more mellow blend of traditional Spanish varietals. Both easily fit into my suitcase home.
One of the greatest things I learned from my experience at these two great establishments is to ask questions of locals when traveling (especially when traveling abroad). I took a chance in asking for a recommendation at Bar Mut; the manager was happy to point me to his favorite wine shop. At Bodega Bonavista, I asked the owner what he would recommend; the result were two fantastic wines that I have enjoyed as a reminder of my special trip to Spain.
I wish you happy travels on this Travel Tuesday!
Until next time,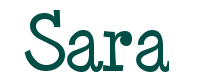 Like Me on Facebook

About Me
Follow Me On Twitter

Reader Favorites

Blog Archive

Topics