Thursday, August 16, 2012
I hate to admit it, I am recommending a cookbook by Emeril Lagasse. I didn't really like him when he first came on the scene; all of the BAMS! and the like. But now, I feel a little different about Emeril.
That guy made the Food Network and then they let him go. Now, he is a kinder and gentler Emeril. I actually enjoy him interacting with Martha Stewart and I am happy he has a show on the Hallmark Channel. I even watch it from time to time!
This cookbooks is great for anyone with a home garden or who frequents a local farmer's market. It is divided by vegetable with many recipes in each section. This isn't a super-new cookbook; as you can see, I picked mine up at Half Price Books.
I have made a few recipes and all have turned out great. A sampling of a few of the recipes I would like to try:
Homemade Applesauce
Cranberry Orange Sauce
Emeril's Anytime Eggnog
Herbed Quiche with Blue Cheese
Roasted Garlic Soup
So yummy (and lots of pictures). I wanted to share with you a recipe for a hot potato salad, which we enjoyed a few weeks ago. Here we go!
Warm Potato Salad
by Emeril Lagasse
3 oz bacon (you will see I used ham instead)
1 c sweet onion, diced
2 lbs baby potato (such as fingerling)
6 c water
2 T salt
1 T whole grain mustard
1 T black pepper
1 T honey
1/4 c cider vinegar
1/2 c vegetable oil
3 T minced chives (I used dill, because I love it)
1. Place the bacon in a pan and saute until crisp, about 5 minutes. Add the onions and cook until they are soft, about 4 minutes. Remove from heat.
2. Cut potatoes into 1/4 inch slices and place them in a sauce pan. Add the water and salt and bring to a boil. Then reduce heat and simmer until the potatoes are cooked, about 5 minutes. Drain the potatoes and set aside.
3. In a medium bowl, combine the mustard, pepper, honey and vinegar. Whisk to combine. Add the oil in a steady stream while continuing to whisk. Add the chives. Add the potatoes and bacon-onion mixture, and stir gently to combine. Serve warm!
That's it! Very easy, for sure. So give this cookbook a try, you will love it!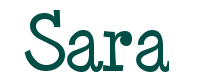 Like Me on Facebook

About Me
Follow Me On Twitter

Reader Favorites

Blog Archive

Topics