Friday, July 13, 2012
Last week, I visited one of my favorite stores...
Penzey's
!
For those of you not in the Midwest, Penzey's is a premier spice provider in these parts. They are headquartered here in Milwaukee. They also have a great mail order and web store.
Penzey's spices aren't inexpensive, but you are sure to get the highest quality spices available. Penzey's also carries quite a few ethnic spices that you can not find easily elsewhere.
I took a few photos (with their permission)...look how well they style the store! You will love shopping there; I promise! I hope this inspires you to stop by Penzeys to replenish your supply of spices in the near future!
Look how the baking spices are so cutely arranged in a make believe kitchen!
Crushed Jalapeno peppers?!?! I can't wait to try these!
From Soup Bases to Herbs, you will find it all at
Penzey's
! To find a location near you,
check them out
!
Until next time,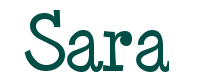 Like Me on Facebook

About Me
Follow Me On Twitter

Reader Favorites

Blog Archive

Topics