Monday, August 6, 2012
I am so lucky to work for an organization that believes in giving back to our community and encourages its employees to do the same. Last week, I (and some work colleagues) volunteered at the Campus Kitchen, which is a national non-profit network fighting hunger by preparing meals in shared kitchen spaces in schools/universities using recovered food from the school and other local food sources.
My experience at the Marquette University location was terrific. We interacted with Sharon, who volunteers extensively at the Marquette Campus Kitchen site over her summer break. During the school year, she works in one of Marquette's cafeterias.
Sharon hard at work
We were amazed at the inexpensive, tasty food Sharon prepared (with our help) for persons in need in our community. As it is summer, Sharon focuses her meal planning on local produce easily found at farmer's markets. Campus Kitchen visits a local market weekly and many vendors donate any leftover vegetables to the program.
Scenes from Campus Kitchen
During our shift, we assisted Sharon in making stuffed zucchini, patty pan squash saute and an orange-beet salad, which I share with you here..
Orange-Beet Salad
courtesy of Sharon Hope, Campus Kitchen
1-2 bunches of beets, boiled, peeled and cut into bite-sized pieces
2 TBLS olive oil
4 TBLS flour
1 TBLS ground cinnamon
1-2 c orange juice
1 TBLS brown sugar (optional)
Boil the beets until fork tender. Peel the beets and cut them into bite-sized pieces.
In a saucepan, heat olive oil over medium-high heat. Add flour and whisk, making sure the flour is well incorporated into the oil. Stir for about two minutes, until flour mixture has browned. Add cinnamon. Add one cup of orange juice and stir until thickened. If the sauce appears too thick, add a little more orange juice. If desired, brown sugar can be added to sweeten the sauce.
Pour the sauce over the beets. Mix the beets and sauce together until the beets are coated. This salad can be eaten warm or at room temperature. Either way, you will love it! A great way to introduce your family to beets.
A big thanks for Campus Kitchen and Sharon for hosting us. If you would like to learn more about Campus Kitchen, visit campuskitchens.org. If you are interested in learning more specifically about the Campus Kitchen at Marquette University, visit campuskitchens.org/location/marquette.
Until next time,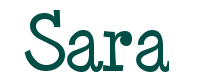 Like Me on Facebook

About Me
Follow Me On Twitter

Reader Favorites

Blog Archive

Topics