Friday, August 31, 2012
About a month ago, I became familiar with the Foodie Pen Pal program sponsored by The Lean Green Bean blog (great blog, BTW). So I signed up and gave it a try!
I was paired with a super-nice blogger, Vickie from Midwestern Ramblings. Vickie lives in Kansas City, which turned out to be great for me, because she sent me so many wonderful food products from her hometown!
When I first opened the box she sent me, I was so excited that she included a nice note with her "supplies." She knew we love coconut around here, so she kindly included a recipe for Coconut Congo Bars...look for this yummy recipe to be tried soon. I LOVE Vickie's cute recipe cards. Mine are BOR-ING!
Little did Vickie know this would be my favorite item in the box. I LOVE trying regional honey! I have way too much honey right now, but this will go to good use soon.

Did you know that when you first move to a new area, you should make a point to begin using honey from that region? The honey will contain regional pollens, etc. that can help you acclimate to the new allergens in the area. Honey is amazing like that.
Look at all of these yummy treats! It might just have to be BBQ time over here soon. Bill and I were just talking about eating more salads and "the Pink Stuff" will be just perfect. And how did Vickie know how much I LOVE PENZEY'S??? Hmmm...maybe it was because of a
post I h
ad about Penzey's a few months back.
Last, but certainly not least, Vickie included these beautiful note cards from the Nelson-Atkins Museum of Art. A KC gem! This was a nice idea and it inspired me to go out and get MY pen pal something similar, so thanks for letting me steal that idea, friend.
Vickie happened to mention to me that she works at a veteran's hospital. Thank you, Vickie, for all you do for our disabled and ailing veterans. I am sure the folks you interact with are the better for it, as am I for being your pen pal.
Vickie was a great pen pal!! Please visit her blog and learn a little more about her!!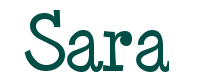 Like Me on Facebook

About Me
Follow Me On Twitter

Reader Favorites

Blog Archive

Topics