Monday, August 27, 2012
Happy Monday! On July Fourth, Bill and I attended a party where we had these GREAT cookies. Bill couldn't stop raving about them (and eating them!), so we asked for the recipe. Bill's friend said they were cashew cookies with brown butter frosting.
So a few days later Bill looked up the recipe and sent it my way. "You should make these," he said. So I did! These were so yummy and I wanted to share the recipe with you. This recipe is from the Land O Lakes website; I took a look at the site and there are lots of great recipes...take a look and give these a try!
Frosted Cashew Drop Cookies
1 c firmly packed brown sugar
Heat oven to 350°F. Combine brown sugar and 1/2 cup butter in large bowl. Beat at medium speed, scraping bowl often, until creamy. Add egg and vanilla; continue beating until mixed. Reduce speed and beat, adding flour, baking powder and baking soda alternately with sour cream, until well mixed. Stir in the cashews by hand.

Drop dough by level tablespoonfuls, 2 inches apart, onto ungreased cookie sheets. Bake for 10 to 12 minutes or until golden brown. Cool completely.

Melt 1/2 cup butter in heavy 1-quart saucepan over medium heat. Continue cooking, stirring occasionally, until butter foams and just starts to turn golden (4 to 6 minutes). Immediately remove from heat. Pour into medium bowl; cool 5 minutes.

Add powdered sugar, milk and vanilla; beat until smooth. Frost cooled cookies. Top with cashew half, if desired.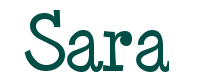 Like Me on Facebook

About Me
Follow Me On Twitter

Reader Favorites

Blog Archive

Topics