Tuesday, July 31, 2012
Two weekends ago, I traveled to Philadelphia and met up with my friend Laura for a girl's weekend. Laura is awesome...in some ways, my complete opposite! She is outgoing and a mom and super-smart and funny. I just love her!
We chose Philadelphia in order to see our friend, Don. The three of us became friends while Laura and I were grad students back in Ohio. Don was an undergraduate (obviously a very cool one in order to be friends with two cool graduate students).
Don, Laura and yours truly
Don was a wonderful host. We ate so well while we were in Philly, which was great, because it rained almost our entire trip.
On Saturday, Laura and I started our day by walking from our hotel to the Reading Terminal Market. The market, which was one a train terminal, is now a super-cool market featuring local food vendors and
restaurant stalls.
Some of the many sights at the Reading Market
There was a little something for everyone; from vegetarian, to French, to Thai to even Peking duck! It was a delight. I especially recommend some of the sweets available at the many Amish stalls; please note that although the market is open seven days a week, the Amish stalls are not open on Sunday.
Of course, we ate at so many other great places as well! A summary:
The Dandelion: This is an upscale pub where Laura and I enjoyed dinner. It was AWESOME! We had great beers, a homemade cheese appetizer and our entrees were out of this world. A must visit.
Alma De Cuba: Did I mention Don was a great host? He treated us to dinner at this fantastic Cuban restaurant. Every one's meal looked great...and the atmosphere was very city chic.
Capogiro Gelato: I have to give this gelato shop a shout out. We found this on Sunday morning and it was such a delightful treat.
Shane Candies: Laura and I took a long walk on Saturday in the rain. We stopped in here and I am glad we did. Lots of homemade chocolates as well as artisinal chocolate from the area and across the country. And the staff were so kind to two waterlogged ladies on a Saturday afternoon.
Don warned us, but it is true...Philadelphia is really a food lovers delight. Have any of you been to Philadelphia lately? If so, what food attractions would you add?
Until next time,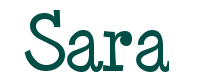 Like Me on Facebook

About Me
Follow Me On Twitter

Reader Favorites

Blog Archive

Topics