Sunday, January 5, 2014
I am back! I guess I needed some time away this fall...I didn't post for a week and then a week turned into a month, turned into a few months. Thanks for hanging in there with me! What did you miss? Not much with me; I took a few short trips this fall, which am sure will show up here eventually.
One of my frustrations with the blog is how time intensive it is to create posts with high quality photography. I am just not the greatest photographer, which is fine. I happen to be a much better cook! Recently Bill said he would help me with photography...so here we go with our first blog post collaboration...
Hearty Sausage Stuffed Peppers...I kind of made these up...I did go online and learned that cooking the peppers in advance really helps the end product, so thanks for that, internet! Otherwise, this recipe is all mine!
We ate these during the Packers playoff game...unfortunately, they didn't win, but the peppers were game winning!
Hearty Sausage Stuffed Peppers
5 peppers
2 small zucchini, diced
1/2 medium onion, diced
2 lbs. bulk Italian sausage
8 oz. tomato sauce
4 tbls grated Parmesan cheese (optional)
Cooking spray
Preheat your oven to 350. While the oven is preheating, slice the peppers in half and core the inside, removing the seeds and soft membranes.
Place the peppers on a rimmed baking sheet and bake for 15 minutes.
While the peppers are baking, spray a saute pan with cooking spray. Add the onions and zucchini and saute until soft. Add the sausage and saute this until no pink remains in the meat. Add the tomato sauce and make sure the mixture is thoroughly combined.
At this point, the peppers should be cooked. Remove from oven and let cool until you are able to handle them. Using paper towels, remove any moisture from the peppers.
Now, stuff the peppers are full as you can with the meat/veggie mixture. Sprinkle with cheese, if desired. Placed the stuffed peppers back on your baking sheet and slide them into the oven for 10 minutes.
I served these with a light salad...delish!
Until next time,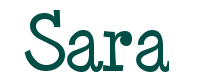 Like Me on Facebook

Follow Me On Twitter

Reader Favorites

Blog Archive

Topics