Thursday, August 2, 2012
TGIF! So, I LOVE cookbooks. I have forever...I even have a cookbook that my grandmother gave me when I was about five! I will have to post about that sometime soon :)
A typical Sunday for me is sitting outside (or watching a Packers game) and paging through a cookbook, imagining the possibilities of a new recipe.
Recently, I purchased the cookbook Savory Sweet Life by Alice Currah. Alice is a fantastic blogger and someone I can learn so much from. Her cookbook is beautiful; all of the photos were taken by Alice and are just lovely.
One thing I really like about the cookbook is how Alice organized the recipes by occasion, such as Block Party and Dad's Birthday.
I have made several recipes from this fabulous cookbook; I highly recommend it!
As I had to bring a dish to a tennis event this week, I decided to try the peach croissants from Alice's cookbook. The results were terrific and I wanted to share the recipe with you!
Peach Croissants
from Savory, Sweet Life by Alice Currah
1 fresh peach
2 TBLS sugar
2 tsp ground cinnamon
1 sheet frozen puff pastry
Egg wash: 1 egg yolk beaten with 1 teas water
Preheat the oven to 375 degrees. Line a rimmed backing sheet with parchment paper.
Cut the peach in half and remove the pit. Slice each peach half into 6 slices. In a small bowl, mix the sugar and cinnamon together. Set aside.
Cut the puff pastry in half vertically and then horizontally so you have 4 equal square pieces. Rotate so it looks like a diamond. Place three peach slices across the center of the diamond from left to right. Sprinkle one-fourth of the cinnamon mixture evenly over the peach slices. Grab the top and bottom corners and bring them to the center, pinching them together to seal them. Repeat the process with each of the remaining squares.
Place the croissants on the baking sheet. Brush the puff pastry with the egg wash. Bake for 25 minutes, or until the croissants are golden brown.
I actually put the puff pastry into nine sections and make smaller croissants...either way, these are terrific!
Linking here:

Thanks for stopping! Until next time,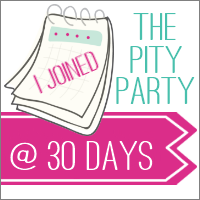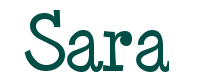 Like Me on Facebook

About Me
Follow Me On Twitter

Reader Favorites

Blog Archive

Topics