Sunday, August 12, 2012
I recently saw a blog post on another site asking what desserts reminded the reader of their childhood. Immediately, I thought of lazy daisy cake, which was my birthday cake of choice for many years growing up.
I did a quick internet search for a recipe, although I know the recipe my mother used was from the Fanny Farmer Cookbook (which was really the only cookbook I can remember her using). Although the recipe I found uses a "from scratch" cake, don't feel bad if you just use the frosting on a mix cake; I am pretty sure this was what my mom did all those years ago! I hope you enjoy this recipe!
Lazy Daisy Cake
from TasteOfHome.com
Cake
4 eggs
2 c sugar
2 teas vanilla extract
2 c flour
2 teas baking powder
1/2 teas salt
1 c milk
1/2 c butter
Frosting
1 1/2 c brown sugar, packed
3/4 c butter, melted
1/2 c half-and-half
2 c flaked coconut
Lazy Daisy Cake
Directions
In a large bowl, beat the eggs, sugar and vanilla until thick. Add the flour, baking powder and salt to the egg mixture. In a small saucepan, bring the milk and butter to a boil, stirring constantly. Add to batter and beat until combined. The batter will be rather thin.
Pour into a greased 13-in. x 9-in. baking pan. Bake at 350° for 30-35 minutes.
While the cake is baking, combine the frosting ingredients; spread over warm cake. Broil 4 in. from heat until lightly browned, about 3-4 minutes.
Oh, enjoy this one! Thanks Mom for always making this for me when I asked!
8/13 Update: I spoke with my mom today and she saw the blog and said she "always made the cake from scratch." So I stand corrected. :) It would be great either way!!
Linking up here: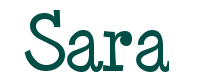 Like Me on Facebook

About Me
Follow Me On Twitter

Reader Favorites

Blog Archive

Topics