Saturday, August 11, 2012
First, I want you all to know that I have no relationship with Gilbert's nor have I been compensated by Gilbert's (although hey, Gilbert's Sausages, give me a call!).
I first heard of the sausages while I was cruising the internet looking at other food blogs. Being from Wisconsin, these sausages caught my eye. Gilbert's Sausage can be purchased online, but I looked and noticed they can be purchased at my grocery (Sendik's, for those in the MKE), so we decided a few weeks ago to give them a try.
Oh my goodness, YUM! First, the varieties are out of this world.
Here is a breakdown of the varieties we have tried.
The Ouisconsin: this is our FAVORITE. It is a beef smoked sausage with BLEU CHEESE! Good Golly, Miss Molly these are good.
The Catalana: this is my second favorite (I think Bill likes the bratwurst better). A smoked pork sausage with mozzerella, chipotle pepper and lime. Nice and spicy. YUM!
The Shebeergan: named after the iconic Wisconsin town. This is a pork bratwurst with a hint of beer. The best brat out there.
The Froman: OK, we haven't tried these, but I bet they are great! Uncured beef dogs.
I would love to provide you with some recipes featuring these dogs, but honestly, we just straight up grill them. As a bonus, they are individually wrapped, so you can just pop one in your lunch bag and have a dog in 30 seconds in the microwave.
Did I mention they are fantastic?
Give Gilbert's a try!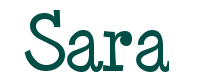 Like Me on Facebook

About Me
Follow Me On Twitter

Reader Favorites

Blog Archive

Topics