Thursday, July 5, 2012
I am not a vegetarian, but I really love vegetables and eat vegetarian a few days each week. Cooking without meat is low cost and usually takes less time in the kitchen!
With Swiss Chard being in season, I decided to make one of my favorite quick meals; a Swiss chard saute. This can also be made with spinach, kale or escarole...take your pick! Whatever works for you and your family.
Swiss Chard Saute
1 Tbls olive oil
1 large onion, roughly chopped
1 large bunch of Swiss chard, roughly chopped and stems removed
1/2 cup low-sodium vegetable broth
1 can while beans, rinsed
1/4 teas red pepper flakes
Cooked brown rice, optional
Heat olive oil in a saute pan. When the pan is hot, add the onion and cook until softened, three to five minutes. Add the Swiss chard and broth, cover the pan and let cook until the greens are wilted, about three minutes. Add the beans and pepper flakes. Toss lightly until beans are warmed through. Serve over brown rice, other grain or serve alone as a main or side dish.
I hope you enjoy this and look forward to hearing from you!
Until next time,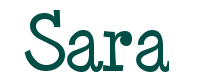 Like Me on Facebook

About Me
Follow Me On Twitter

Reader Favorites

Blog Archive

Topics