Sunday, July 22, 2012
Hello all! Well, I had such a good time with the Get Your Chef On Challenge that I decided to give the Unique Sweets party a try.
This party is brought to you by Julie and Sophie...Julie was kind enough to send me an email about this contest...thanks Julie!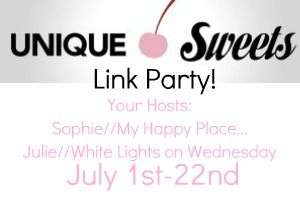 So I decided to take this seriously and bring out the big guns...the KitchenAid stand mixer! I don't use it all that much, but I love it...a gift from me to me for my birthday a few years back.
I first tried a cannele when I visited Paris in June. I went on an awesome food tour and tried this yummy treat, a cannele.
I loved it and I love the story behind this Parisian treat. Apparently, originally canneles were made by nuns in French convents. The traditional recipe uses egg yolks, which were donated by wine makers who used egg whites in the wine making process, but had no use for the yolks.
Isn't that pretty neat? Anyway, tonight I decided to try to replicate the treat, but as mini cakes/cupcakes. The original treat is made in special molds. I just have a cupcake pan :)
White Chocolate Cannele Mini Cakes
4 oz white chocolate
4 large eggs
Preheat your oven to 400.
In a microwave safe bowl, combine the butter and white chocolate. Microwave until the chocolate is fully melted. This took about one minute in my microwave.
While the chocolate is melting, beat the eggs until they lighten just a bit in color, about four minutes. When the chocolate mixture is melted, add to the eggs. Also add the cream, vanilla, sugar and flour until well combined. The batter will be runny; that is OK.
Grease your muffin pan. Add the batter 2/3 of the way full. Bake for approximately 15 minutes. Check for doneness by inserting a toothpick 1/2 inch from the side of the cupcake.
The batter makes approximately nine mini cakes. As your pan probably has room for 12, fill the other three with water. This will allow the mini cakes to cook evenly. I learned this in Home Ec many years ago at Norwich Middle School!
And look at the results...these beautiful, yummy mini cakes. I dusted them with powdered sugar here, but they are wonderful right out of the oven.
Please try these! Perfect for a ladies luncheon or other special event.
Linking up here:
Until next time,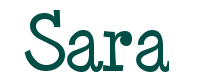 Like Me on Facebook

About Me
Follow Me On Twitter

Reader Favorites

Blog Archive

Topics