Monday, October 11, 2010
OK, so yes, I know it is Monday. But I didn't finish making my Sunday night dinner and had to wrap it up tonight. And boy, was it worth it! A super-yummy meal with plenty of veggies. And vegetarian too! Here is what I ended up munching on this evening.
It tasted wonderful. The recipe called for shells, but I didn't really find any the right size...they were all super-small. So I tried a new type of pasta. Campanelle pasta is like little lasagna curls. It really holds sauce well.
Barilla is by far my favorite brand of pasta. I am pretty healthy with my eating, but I just really don't care for whole wheat pasta. The Barilla Plus line is a nice alternative. It tastes like white pasta with a little more nutritional value. Although I didn't use the Plus product this evening...just good old white pasta for me this evening.
Do you like my blog's new look? A big thanks to Banner Blvd, which created this look just for me! A quick tip...the website
etsy
has tons of blog design vendors. Anyway, I am so glad I found Banner Blvd. She did an excellent job in a very short period of time. I wanted to provide a shout-out!
Thought for today: I almost didn't finish the second half of my cooking tonight because I didn't get home tonight until after 8PM. I thought, well, by the time I finish dinner it will be 9PM! But then I thought, why can't you eat a home cooked dinner at 9PM? So I commenced with the cooking. What things are you not doing because you have created artificial rules for yourself? What are you missing out on? Something to consider.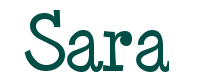 Like Me on Facebook

About Me
Follow Me On Twitter

Reader Favorites

Blog Archive

Topics