Sunday, June 23, 2013
Hello All!
Well it was a hot day here in Milwaukee, but I did manage to spend some time outside in the sunshine.
This time of year is the perfect time for a cold salad. I think I have told you, but I am in LOVE with Wini Moranville's cookbook, the Bonne Femme Cookbook. It is just terrific and every dish I have made, Bill has said it is a keeper!
Tomorrow is tennis and I needed to bring a treat/snack for after the match. So I pulled out my trusty Bonne Femme Cookbook and found this great recipe for tabbouleh. Although the original recipe calls for bulgur, I couldn't find it, so I had to mix it up and use couscous.
Couscous Tabbouleh
Adapted from the Bonne Femme Cookbook
2 cups precooked couscous*
2 cups boiling water
2 medium tomatoes, seeds removed and diced
1/4 cup diced green onions
3/4 cup diced parsley
3 Tbls fresh lemon juice
3 Tbls olive oil
Salt and Pepper to taste
Pour the boiling water into the measured couscous. Cover and let come to room temperature. This took about 30 minutes in my kitchen. Fluff the couscous with a fork.
Add the tomatoes, green onions and parsley and mix well. Add the lemon juice and olive oil. Mix well and add salt and pepper to taste.
This will taste better the next day, when all of the flavors can combine.
* I found precooked couscous at my grocery store. I am not sure it is any different than any other couscous; maybe someone will give me a shout out and let me know!
I think you will find this is an easy and refreshing salad for summer. Enjoy it!
Sharing here:
Life on Lakeshore Drive
This Gal Cooks
Ms. enPlace
Flour Me With Love
Chef in Training
White Lights on Wednesday
ZentMrs.
Memories By the Mile
Until next time,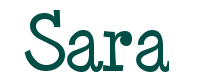 PS...there are affiliate links in this post.
Like Me on Facebook

About Me
Follow Me On Twitter

Reader Favorites

Blog Archive

Topics