Wednesday, August 28, 2013
It is almost Labor Day here in Milwaukee. I know we will have lots of visitors to Milwaukee given it is the 110th Anniversary Party of Harley-Davidson this weekend. You know what would make a GREAT bike (motor bike, that is) ride from Milwaukee? A trip to Fond du Lac to visit Kelley's Country Creamery!
We visited Kelley's as a part of our Wisconsin Dairy tour sponsored by the Wisconsin Milk Marketing Board. I had never been there before (actually, I am not sure I had ever been to Fond du Lac before), but boy was I missing out!
I really like ice cream...it is one of my favorite desserts. I especially like hard ice cream (custard is more popular here in Wisconsin, it seems), so Kelley's was a real treat.
So many choices in the freezer.
Kelley's was fantastic! I tried a flavor called Wedding Cake...it was vanilla ice cream, with chunks of white wedding cake AND a raspberry swirl.
Usual? Yes, but Kelley's is known for its unique flavors...more than 230 in all.
And the best part? You can look out the window and see the cows that were milked to make the ice cream! It doesn't get much better than that, folks.
So, if you are in Wisconsin this weekend or anytime in the near future, visit Kelley's Country Creamery...you will be so glad you did!
I have one more post regarding my Cheese-cation...last installment coming soon!
Posting here:
Until next time,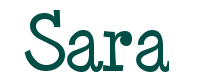 The Wisconsin Milk Marketing Board sponsored my Wisconsin Cheese-cation. All of the thoughts regarding the trip are my own!
Like Me on Facebook

About Me
Follow Me On Twitter

Reader Favorites

Blog Archive

Topics