Wednesday, August 14, 2013
Hello all,
As you know, I live and work in Wisconsin. One of my favorite things to do is to combine travel and food and recently, the Wisconsin Milk Marketing Board gave me the opportunity to spend a weekend touring some of the best of Wisconsin's dairy producers. Not only was it a great way to get to know my home state, I hope it will convince you to seek out Wisconsin dairy products wherever you may live or even consider visiting Wisconsin to take your own cheese-cation!
Our first stop was at one of Wisconsin's only urban cheese making ventures...Clock Shadow Creamery. Located in the heart of downtown Milwaukee, the creamery produces its own cheese and also serves as home to several local food producers; one being a local ice cream maker (Purple Door Creamery) and another being an award-winning pimento cheese maker (Martha's Pimento Cheese). Things have gone so well that Purple Door just announced they are moving down the street to a larger facility..way to go!
Quark with Maple Syrup
Clock Shadow is really well known for reviving a traditional cheese called quark. You haven't heard of quark? Well neither had I until this trip. It sounds like quark is a little like a high-quality ricotta; it can be used in sweet or savory dishes and seems to easily take the flavors of the ingredients in the dish. We didn't happen to try it, but I hear it is great!
My little catered breakfast from Braise...yum!
At Clock Shadow, we had the pleasure of having breakfast catered by Dave Swanson, the owner/chef of Braise, a Milwaukee restaurant in the popular Walker's Point area. Breakfast was awesome and I enjoyed every bite. Dave has been a part of the farm to table movement here for quite a while, so it was great to be able to talk in person.
Next we traveled about an hour to the north of Milwaukee to the small town of Theresa, Wisconsin. This little village is home to the Widmer's Cheese Cellar. We were able to speak with Joe Widmer, a third-generation cheese maker.
Master cheese maker Joe Widmer telling us about his cheese
Widmer's is well known for its traditional brick cheese. I have to admit, I thought "brick" cheese just referred to the shape of the cheese. I now know that traditionally, bricks were (and still are at Widmer's) used to press the cheese. So I felt pretty silly not knowing that.
Traditional brick cheese in process at Widmer's
Widmer's sells its cheese throughout the US, so look for it in your neck of the woods!
We weren't done yet! Next was another bus ride about 30 minutes north. Waiting for us was the Gouda Girls food truck, which specializes in sandwiches featuring cheese.
Is that a cute name or what?!?
What do you think I ordered for lunch? A mac & cheese stuffed grilled cheese, of course! OMG it was great! AND I realized that they are oftentimes stationed for lunch near my office...double score for me!
I must try and recreate this. So good!
And the trip was just beginning! We aren't even done with day one! Can you believe it? Stay tuned for the rest of my weekend featuring Wisconsin dairy and cheese!
Sharing this post here:
Lady Behind the Curtain
Foodie Friends Friday
Life on Lakeshore Drive
Back to Basics
This Gal Cooks
Flour Me With Love
Tuesday's Table
Confessions of a Plate Addict
Until next time,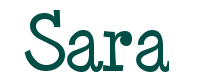 In full disclosure, the Wisconsin Milk Marketing Board generously hosted me on this trip, but all opinions are my own.
Like Me on Facebook

About Me
Follow Me On Twitter

Reader Favorites

Blog Archive

Topics