Sunday, September 29, 2013
I was excited to try the SA Braii line of sausage, as I had seen them at my local farmer's market and had read about the line here, but I had yet to try them. So when a blogger friend asked if I wanted to be a part of a fall recipe challenge for the brand, I jumped at the chance.
I picked up the sausages at the Wauwatosa Farmer's Market. They came frozen, which was very convenient, as I didn't end up cooking them until later in the week.
The sausages are not precooked, so as I thought about how I might want to serve them, I did need to keep this in mind. Being this was the case (and that it was pouring outside the evening I wanted to cook them), I decided to boil the sausages instead of grilling them.
I was surprised at how little fat the sausages released while being boiled; I was excited to give them a try!
I am constantly on the search for tasty, hearty and easy appetizer recipes. I play in a tennis league where the home team hosts after-match treats for the opposing team. I decided to make a variation of a caprese appetizer. I really liked them (warm or chilled) and I think you will too!
Sausage Caprese Bites
featuring SA Braii Sausage
4-6 links of SA Braii Sausage, defrosted
2 cups beef broth (you could swap out the broth for beer if you would like)
water
1 pint of cherry tomatoes
1 large ball of fresh mozzarella
approximately 30 toothpicks
Place the sausage in a large sauce pan. Add beef broth and enough water to cover. Bring to a boil and simmer for 30 minutes or until cooked through.
While the sausages are cooking, slice the mozzarella into bit sized pieces.
Drain sausages and cut into slices (approximately 6-8 slices per sausage).
Carefully stack a slice of sausage, mozzarella and cherry tomato. Secure with a toothpick. This can be served warm or is equally as good if chilled and served the next day.
Sharing this post here:
This Gal Cooks
Flour Me With Love
Chef in Training
Time to Sparkle
Love in the Kitchen
White Lights on Wednesday
This post is sponsored by SA Braii Sausages, which is a Milwaukee-area, South African sausage company. Although I was given sausage to try as part of this post, all opinions are my own.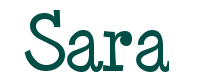 Like Me on Facebook

About Me
Follow Me On Twitter

Reader Favorites

Blog Archive

Topics