Sunday, March 31, 2013
Happy Easter! I am not necessarily known for my timing and this recipe is no different. I probably should have shared this at the beginning of Lent, but instead am sharing it today! No matter, this is the BEST tune noodle recipe I have tried. Bill agrees! It is easy and tasty!
Tuna Noodle Pot Pie
3 small cans of tuna (or one big can and one small can)
1 can cream of mushroom soup
1/2 cup milk
1 teaspoon garlic powder
2 cups cooked small pasta (think rings, small elbows)
1 cup cooked green peas
1/2 cup shredded cheddar cheese
1 roll of crescent rolls
Preheat the oven to 350 degrees.
Cook the pasta and the peas. While these items are cooking, mix the tuna, cream of mushroom soup and milk. Add the garlic powder. Drain pasta and peas and add them to the tuna mixture. Add the cheese and mix until combined.
Pour the tuna mixture into a shallow casserole dish. Unroll the crescent rolls and lay each on top of the tuna mixture. Cook in the oven for 25 minutes or until bubbling.
I have been using garlic butter crescent rolls for this dish, but it is great any which way!
Sharing this recipe here:
Addicted to Recipes
My Turn for Us
Life on Lakeshore Drive
From My Front Porch to Yours
White Lights on Wednesday
Flour Me With Love
Sewing Barefoot
Chef in Training
ZENTMRS and the MR
Memories by the Mile
Back for Seconds Blog
Robyn's View
White Lights on Wednesday
The 36th Avenue
Bloom Designs Online
Becoming Martha
Live.Laugh.Rowe.
30 Handmade Days
This and That
Life on Lakeshore Drive
This Gal Cooks
Until next time,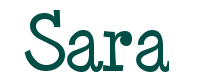 Like Me on Facebook

About Me
Follow Me On Twitter

Reader Favorites

Blog Archive

Topics