Sunday, March 10, 2013
You all know that I love bananas. I really like to look for new banana recipes and I have a Pinterest board dedicated to my favorite fruit. Take a look:
Pinterest Banana Board
So I found this easy banana recipe on the Taste of Home website and had to try it...and it turned out great! Give it a try and take a look at my banana board!
Best Banana Parfait
adapted from Taste of Home
1 cup skim milk
1 package sugar-free banana pudding
1 cup low-fat whipped topping
2 firm bananas, sliced
4 teaspoons graham cracker crumbs
This recipe makes four servings. Combine the milk and pudding in a bowl and mix to combine. Fold in the whipped topping and refrigerate for five minutes.
Divide half the pudding mixture between four parfait (or other fun) glasses. Add the graham cracker crumbs and the sliced bananas. Top with the remaining pudding. Serve immediately.
Yummy!
Sharing this recipe here!
This Gal Cooks
Addicted to Recipes
Sweet to Eat Baking
It's Overflowing
Ms. enPlace
Flour Me With Love
ZentMrs and the Mr
Back for Seconds
The 36th Avenue
Bloom Designs
White Lights on Wednesday
Foodie Friends Friday
Live.Laugh.Rowe.
Until next time,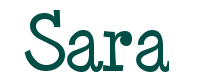 Like Me on Facebook

About Me
Follow Me On Twitter

Reader Favorites

Blog Archive

Topics