Sunday, March 17, 2013
Hello! Today is St. Patrick's Day, so we just HAD to make this for dinner tonight. Not that this is that hard to do on the stove, but I wanted to see if I could do it in the slow cooker. I am actually getting pretty good at modifying "regular" recipes for the slow cooker, so watch out; this could be the first of a series of new slow cooker ideas!
No photo...it pretty much looked just how it should look...let's face it, it isn't the prettiest meal. I like to smoosh all of the veggies together and add a little butter on top. Bill looked at me like I was crazy...not his style.
Anyway you like it, this will taste great!
Slow Cooker Corned Beef and Cabbage
4-5 medium potatoes, also cut into larger chunks
1/2 lb. of carrots, either cut into chunks or just use a bag of baby carrots :)
a larger slab of corned beef
4 cups beef broth
1 head of cabbage, cored and cut into large chunks
Place the slab of corned beef into a large slow cooker. Cover the beef with potatoes and carrots. Slowly pour the beef broth over the beef and vegetables. If the veggies aren't covered by the broth, add water until they are. Cook on HIGH for eight hours.
After eight hours, open the cooker and add the cabbage. Continue to cook for one additional hour.
That's it! It is so easy! You might be able to find some corned beef really marked down this week, or set this aside to try next year.
Thanks for visiting and see you next week!

Sharing this here:
This Gal Cooks
Flour Me With Love
Chef in Training
Back for Seconds
zentMRS and the MR
White Lights on Wednesday
Live.Laugh.Rowe.
Foodie Friends Friday
Until next time,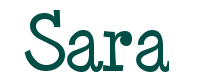 Like Me on Facebook

About Me
Follow Me On Twitter

Reader Favorites

Blog Archive

Topics