Monday, May 6, 2013
Hi All! I know I have been out of touch lately. Mostly because I have been working on my final project for a class I have been taking at Marquette. It was my capstone class in digital storytelling and, God willing, I will graduate with a Certificate in Digital Storytelling in about two weeks!
My final project was a documentary about Wisconsin Artisan Foods. The topic was very interesting and although I don't anticipate posting the eight minute video documentary on this blog, I thought I would show you a few of the photos I used as part of my project.
Bolzano makes what is probably the BEST salami out there!
My project also features Lori Fredrich, who is a wonderful food blogger and promoter of everything Wisconsin. Her blog is the BURP! blog and she recently featured Bolzano Artisan Meat recipes in her blog. If you are looking for a new blog to follow, I highly recommend Lori's blog.
So thanks for being patient and know I will be back VERY soon! I submitted my final paper today, so it's time to get cooking!
Until next time,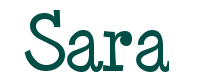 Like Me on Facebook

About Me
Follow Me On Twitter

Reader Favorites

Blog Archive

Topics