Tuesday, February 26, 2013
So as I mentioned in a recent post, we are trying to keep it healthy in this Milwaukee Kitchen! Nothing too radical, just making better choices. In the spirit of healthy eating, I made a new soup recipe Sunday night for dinner. It turned out GREAT...nice flavor and came together quickly. And, can I mention that it was inexpensive? Not too shabby! Here you are...
Curried Coconut Carrot Soup
adapted slightly from Women's Health Magazine
1 Tablespoon coconut oil **(see note)
1 lb carrots, peeled and chopped**(see note)
1 sweet potato, peeled and chopped
1 yellow onion, chopped
1 Tablespoon ginger, peeled and chopped
3 cups low-sodium vegetable broth
2 cups coconut water**(see note)
2 Tablespoon lime juice
3 teaspoons curry powder
1/4 teaspoon cardamom
In a large saucepan over medium heat, heat the oil. Add carrots, sweet potato and onion. Cover and cook, stirring occasionally, until vegetables soften and brown slightly, about 10 minutes. Add ginger, stir and cook for one minute. Add broth, bring to a boil, partially cover, then reduce to a simmer for 10 minutes or until vegetables are soft.
Transfer soup to a blender (or use a stick blender) and puree until smooth. Add coconut water and blend to combine. Return the soup to the saucepan, add lime juice, curry powder, and cardamom. Stir, then heat through.
***Cook's note: if you don't have or can't find coconut oil, you could use another neutral vegetable oil. I do highly recommend using the coconut water, which isn't the same as coconut milk. Lastly, I used my food processor to chop all of the vegetables, which make the prep very easy.
Enjoy it!
Sharing this recipe here:
ZentMrs.
Memories by the Mile
Chef in Training
Flour Me With Love
Addicted to Recipes
This Gal Cooks
Life on Lakeshore Drive
White Lights on Wednesdays
Back for Seconds
The 36th Avenue
Live. Laugh. Rowe.
At Home With Bobbi
Foodie Friends Friday
Until next time,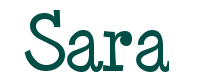 Like Me on Facebook

About Me
Follow Me On Twitter

Reader Favorites

Blog Archive

Topics