Sunday, October 14, 2012
This week, the Packers played Sunday night. This gave me the perfect opportunity for soup night! I love a good beer cheese soup, but I also wanted to get some veggies.
I took a recipe from my favorite website, Taste of Home, and adapted it based on the vegetables I had on hand. The cream cheese really gives the soup an interesting, tangy flavor.
Eat Yer Veggies Beer Cheese Soup
adapted from TasteofHome.com
3 small yellow potatoes, diced
3 tablespoons butter
2 cups diced onions
5 stalks celery, diced
1 red pepper, diced
6 cups chicken broth
1/2 cup water
1/2 cup flour
1 bottle beer
4 cups shredded cheddar cheese
8 ounces cream cheese, cubed
Place the potatoes in a microwave-proof bowl and cover with water. Microwave on high for ten minutes. Drain the potatoes.
Heat a large Dutch oven over medium-high heat. Saute the onion, celery and butter until softened. Add the potatoes, peppers and chicken broth. In a small cup, whisk together the water and flour. Add the water/flour mixture to the soup. Bring the soup back to a boil and then reduce the heat and simmer, uncovered, for 40 minutes.
After time has passed and the soup has thickened slightly, add the beer and cheeses. Stir until the cheese has melted.
Ladle into serving bowls and garnish with green onion, additional shredded cheese or even bacon!
Although really any beer would probably work for this recipe, I used a bottle of Fat Tire beer from New Belgium brewing.
This will be a yummy, but chunky soup. If you are interested in a smoother soup, you could blend part of the soup and it would still taste great.
Linking up here:
Pity Party @ 30 Handmade Days
Scrumptious Sunday @ Addicted to Recipes
Bouquet of Talent @ Life on Lakeshore Drive
Marvelous Mondays @ This Gal Cooks
Martha Mondays @ Watch Out, Martha
Mix it up Monday @ Flour Me With Love
See Ya In The Gumbo @ Ms. enPlace
Crazy Sweet Tuesday @ Crazy for Crust
Must Try Monday @ White Lights on Wednesday
Tuesday Talent Show @ Chef in Training
Carole's Chatter
Back for Seconds Social
Live. Laugh. (Linky.) @ Live.Laugh.Rowe
Weekend Warmth @ Western Warmth
Foodie Friends Friday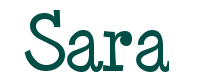 Like Me on Facebook

About Me
Follow Me On Twitter

Reader Favorites

Blog Archive

Topics