Sunday, October 21, 2012
A few weeks ago, I ordered a new cookbook, Booze Cakes.
That's right, a cookbook featuring desserts infused with alcohol!
It is a great cookbook and I enjoyed deciding which recipe from the cookbook to share with you today.
The recipe I chose, the Black Jack Praline Cake, sounds great, but it features mashed sweet potatoes. Given the season, I tried making it with pumpkin. I really think you will like this recipe and this cookbook!
Adults Only Pumpkin Whiskey Cake
adapted from the cookbook, Booze Cakes
Cake
2 cups brown sugar
1/2 cup butter
3 eggs
2 1/4 cups all-purpose flour
3/4 teaspoon baking powder
1 cup canned pumpkin (not pie filling)
1/4 cup sour-mash whiskey
1 teaspoon pumpkin pie spice
1/2 teaspoon ground nutmeg
1 cup pecans, roasted and chopped
Buttery Whiskey Sauce
3/4 cup sugar
pinch of salt
5 tablespoons butter
1 teaspoon vanilla extract
1/2 c sour-mash whiskey
Grease and flour a 9-inch loaf pan.
Preheat oven to 350 degrees. While the oven is warming, place the pecans on a rimmed baking sheet and roast them in the warming oven for approximately eight minutes. Chop the pecans coarsely after removing them from the oven. Set them aside.
Cream the butter and the sugar until fluffy. Add the eggs. Add the flour and baking powder and mix until combined. Mix in the whiskey, pumpkin, pie spice, nutmeg and nuts. Pour batter into the loaf pan. Bake for 50 minutes, or until a toothpick comes out clean.
To make the sauce, combine all ingredients into a small sauce pan. Bring to a slow boil and remove from heat. The sauce can be poured over the loaf or drizzled on to individual pieces. I chose a little bit of both. And yes, you can taste the whiskey! Yum!
This smells heavenly in the kitchen as it is baking and would be a new thing to bring to your adults-only Halloween parties this coming weekend.
Linking here:
Scrumptious Sunday @ Addicted to Recipes
Bouquet of Talent @ Life on Lakeshore Drive
Marvelous Mondays @ This Gal Cooks
Mix it Up Mondays @ Flour Me With Love
See Ya In the Gumbo @ Ms. enPlace
Tuesday Talent Show @ Chef In Training
Crazy Sweet Tuesday @ Crazy For Crust
Uncommonly Yours @ Uncommon Designs
Back for Seconds Social @ Back for Seconds
Whatcha' Whipped Up Wednesday @ DJ's Sugar Shack
White Lights on Wednesday
Back for Seconds Social
Live Laugh {Linky} @ Live.Laugh.Rowe
Pumpkin Patch Blog Hop @ Juggling Act Mama
Bloom Designs Online
Weekend Warmth @ Western Warmth
Foodie Friends Friday
Linky Party @ 30 Handmade Days
Until next time,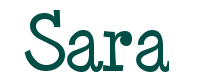 **I want to disclose that if you choose to buy this cookbook for your collection, and use the links provided in this blog, I will receive compensation for your purchase.**
Like Me on Facebook

About Me
Follow Me On Twitter

Reader Favorites

Blog Archive

Topics