Sunday, June 9, 2013
Hello all! I am back from vacation a few weeks ago...so back to the blog! I play a great deal of tennis over the summers and one of the best parts of one of the tennis leagues I play in is that the home team provides snacks for after the game.
I always feel I am making something at the last minute (that isn't all that yummy), so this year I planned ahead and have been piling up potential "tennis appetizers" on a board on Pinterest! You can take a look at the board here!
So tomorrow is our first home match, so I decided to bring out the big guns...this awesome sweet dessert dip! It is a riff on a recipe by Shugary Sweets (who has a great blog of all sorts of yummy treats if you want to visit). So here it is...a great choice for potluck or even a tennis party. Enjoy!
Peanut Butter Dessert Dip
mildly adapted from Shugary Sweets
1/2 cup butter
1/2 cup brown sugar
1 teaspoon vanilla extract
8 ounces cream cheese, at room temperature
3/4 cup powdered sugar
8 ounces of miniature Reece's peanut butter cups
In a small sauce pan, combine the butter and brown sugar. Allow the butter to melt and come to a boil; as soon as this occurs, remove the mixture from the heat and add the vanilla. Set the sugar mixture aside and allow it to come to room temperature.
When the sugar mixture is ready, place the cream cheese and powdered sugar in a bowl. Mix for four minutes, until well blended and fluffy. Add the sugar mixture and blend well. Carefully add the peanut butter cups until combined.
Serve immediately or refrigerate until needed. Serve with Nilla wafers. This is a great make ahead dish and I hope you give it a try!
Sharing this recipe here:
Sugar and Slice Sunday
Marvelous Mondays
Mix it Up Monday
Tuesday's Table
Wednesday Whatsits
Live.Laugh.Rowe.
Life on Lakeshore Drive
Chef in Training
Tuesday update: This was a hit at the match, even if I lost my match - boo! One of my teammates mentioned that this is gluten free, so if this is of interest, keep it in mind.
Until next time,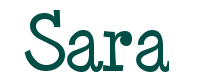 Like Me on Facebook

About Me
Follow Me On Twitter

Reader Favorites

Blog Archive

Topics