Sunday, November 11, 2012
Today I am going to share a pie that I have been making for probably 30 years. When I was little, my grandmother gave me a cookbook called Kim's Cookbook for Young People. It isn't in print anymore, although I cherish my copy, not only because my grandmother gave it to me, but also because there are these really groovy drawings intermixed with the recipes!
I know we are approaching the Christmas buying season. Consider buying a child you love a cookbook. You never know where it will lead!
This pie is super-easy. You do make it in a blender! It is tasty and can be easily made at the last minute. I hope you like it as much as I have over the years.
Coconut Blender Pie
adapted from Kim's Cookbook for Young People

Preheat the oven to 350 degrees.
In a blender, combine the following:
1/2 cup butter
3 eggs
3/4 cup sugar
2 cups milk
1/4 teaspoon nutmeg
1 teaspoon vanilla
1/2 cup Bisquick
2/3 cup shredded coconut
1/4 teaspoon salt
Blend for three minutes and then pour into an ungreased nine-inch pie plate. Bake for 45-50 minutes.
Come join Love the Pie with TidyMom sponsored by Whirlpool and enter to win a new Whirlpool Range.
Sharing this recipe here:
Linky Party @ 30 Handmade Days
Scrumptious Sunday Link Party @ Addicted to Recipes
Bouquet of Talent @ Life on Lakeshore Drive
Marvelous Mondays @ This Gal Cooks
Sugar & Slice Link Party @ Sweet to Eat
Mix it Up Mondays @ Flour Me With Love
See Ya in the Gumbo @ Ms. enPlace
Whimsy Wednesday @ the NY Melrose Family
DebbieDoos
Back for Seconds Social @ Back for Seconds
Wednesday Whatsits @ White Lights on Wednesday
Linky Party @ 36th Avenue
Weekend Warmth @ Western Warmth
Foodie Friends Friday!
Bloom Link Party
Overflowing with Creativity @ It's Overflowing
Until next time,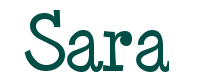 Like Me on Facebook

About Me
Follow Me On Twitter

Reader Favorites

Blog Archive

Topics