Monday, November 19, 2012
I have been seeing poke cakes more and more the last few weeks. It is a great idea...poke small holes (I used the butt end of a wooden spoon to make mine) in a cake and then pour a yummy liquid into the cake.
I have had this recipe for a cranberry cake for some time. It is to be served with a hot butter sauce...to die for. So, when I looked for a recipe for this round of Get Your Chef On, I knew exactly which recipe to choose.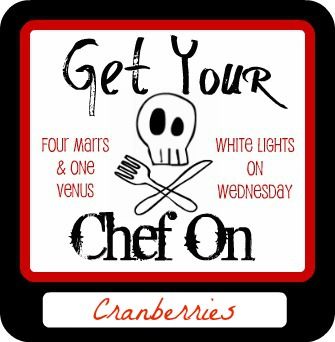 Get Your Chef On is sponsored by two great bloggers, Jen and Julie. Please give their blogs a look; they post some great recipes and I really enjoy reading what they have to say!
Also, please check out the other cranberry creations linked below. I hope you enjoy this recipe...it is just great!
Buttery Cranberry Poke Cake
adapted from a recipe provided by Phyllis Willink
2 cups flour
1 tablespoon baking powder
1 teaspoon salt
3 tablespoons butter, melted
1 cup sugar
2 eggs, beaten
1 cup milk
2 cups fresh cranberries
Preheat the oven to 350 degrees. Grease a 13-by-9-inch baking pan.
In a small bowl, sift flour, baking powder and salt. In a separate bowl, combine butter and sugar. Beat with mixer at medium speed until well blended. Add beaten eggs. Add milk alternatively with sifted dry ingredients, starting and ending with dry ingredients; mix well. Stir in cranberries. Pour into prepared pans.
Bake for 30 minutes, until a toothpick inserted into center comes out clean.
Prepare the hot butter sauce:
1 cup butter
2 cups sugar
1 cup heavy cream
2 teaspoons vanilla extract
In a saucepan, combine all ingredients. Cook over medium-low heat, stirring frequently, until sugar melts, about ten minutes.
While the sauce is heating, poke small holes throughout the cake. The butt end of a wooden spoon works well. When the sauce is ready, slowly pour the sauce over the cake until the cake is coated in sauce. Let the cake sit for about 20 minutes before serving, allowing the sauce to be incorporated fully into the cake.
Please note, it might not be necessary to use all of the hot butter sauce on the cake. Leftover sauce is awesome over ice cream!
To see all of the submissions for the cranberry Get Your Chef On challenge, please see below!
Linking up to these fun blog parties!
Scrumptious Sundays
Sugar & Slice Sundays
Marvelous Mondays
Mix it Up Mondays
Tuesday Talent Show
Tuesday's Table
Whimsy Wednesdays
Until next time,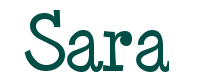 Like Me on Facebook

About Me
Follow Me On Twitter

Reader Favorites

Blog Archive

Topics