Monday, May 30, 2011
Some of you know I LOVE Tennis; I just love it. I play two to three times each week year around, which is saying a lot given I live in Wisconsin. For me, tennis isn't just a sport or a great workout, but a lifestyle. It is the clothes and the tennis totes.
Well the French Open is going on right now...although I actually don't really much like watching professional tennis, I do check in time to time to see what the women are wearing on the pro tour. So today I checked in...what is in at the Open?
PURPLE
Source:
www.rolandgarros.com
Victoria Azarenka shows this trend well. Her NIKE brand tennis dress (coming soon to a tennis store near you, for sure) shows how refreshing the purple trend can be.
BRIGHTS
Above and beyond the purple trend is just the overall preference for bright colors on the tour. Na Li, the current darling on the tour, show this off this trend (as does her opponent).
Source:
www.rolandgarros.com
So how can the average player translate this to real life? Well, you will notice both these pro players are sponsored by NIKE and NIKE does a great job translating trends to their consumer line. Go figure; both these trends are already in stores! If you like these trends, take a look here:
This is the Violet collection by NIKE. I found this photo on
midwestsports.com
's website. They are a favorite of mine and I order from their site often (full disclosure; I pay what you will pay!).
For those looking for something even brighter, how about the Cerise Pink collection? Also NIKE, also from Midwest Sports:
And these are just the choices from NIKE! Other brands have other excellent choices.
Although my league team uniform colors are black and white, I think this is the season I go for the brights! I hop you will join me!!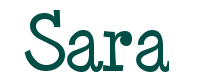 Like Me on Facebook

About Me
Follow Me On Twitter

Reader Favorites

Blog Archive

Topics