Tuesday, February 8, 2011
Hi friends! At Christmas, I was very lucky to have a work colleague give me some honey as a gift. It was from her own honey bees, which was really cool.
A side note: when you move to a new town or part of the country, one of the first things you should do is find some local honey. Using this honey will expose you to local pollens which might be new to your immunize system. This could help reduce allergic symptoms. It certainly won't hurt, in moderation.
Soon after the holidays, I thought I would make a really nice desert for a work colleague who was celebrating a birthday. Chocolate seemed appropriate.
I really have good luck with Giada DiLaurentis' recipes, so when I found this recipe for a
Chocolate Honey Almond Tart
, I knew I had stumbled upon a good one.
It did not disappoint! It was very easy and fast to prepare!
My secret to the crust...Chocolate Teddy Grahams! Much cheaper (and easier to find) than chocolate graham crackers.
So pretty much all I had to do was bake this crust (for a pretty short time), heat up some cream and honey on the stove, and then added the chocolate...
Mmmm...in minutes it turned into this!
It was yummy...the perfect choice for your Valentine! Could not be easier folks; if you have 30 minutes you can make this fancy-looking desert! Give it a try.
Question: What are YOU making your HONEY this Valentine's Day? If you are not in a relationship, how are you treating YOURSELF to something special?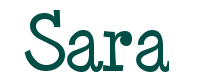 Like Me on Facebook

About Me
Follow Me On Twitter

Reader Favorites

Blog Archive

Topics