Tuesday, April 17, 2012
Hello all,
As some of you already know, I am crazy about traveling. I like to learn about other cultures and, through the culture and its people, learn more about myself. In about six weeks, I will be traveling for eight days in France and Spain. Can you believe it??
I am traveling solo for this trip. Bill does not like airplane travel and so I have decided to go it alone. I have traveled by myself quite a bit over the years, I am generally fine with it and am looking forward to the adventure.
For five days I will be in France. I am so very lucky to have been able to secure
French Open
tickets for the trip. For those of you considering such a trip, please plan well ahead so you might be able to purchase tickets directly from the venue. I saved a TON of money by buying direct and not working through a ticket broker. This does mean I had to purchase my tickets in the middle of the night on February 15th, but it was well worth the bother.
The second part of my trip will be spent in Barcelona, Spain. I have wanted to visit Barcelona since I was in high school, having heard about the city through a presentation in Spanish class. I am only spending a long weekend in the city, but am blessed to have secured a room near the Ramblas in a small family run hotel. The owners have been just terrific through email and I am looking forward to getting to know them in person in the next few weeks!
Although I have little to report on right now, I do invite your comments regarding traveling...do you like traveling alone? Any suggestions regarding travel attire? I hear Parisians are generally well dressed at all times. Also, any help in figuring out my itinerary for my free time would be greatly appreciated! I welcome your comments. See you soon,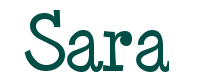 Like Me on Facebook

About Me
Follow Me On Twitter

Reader Favorites

Blog Archive

Topics