Sunday, December 9, 2012
Tonight I made a batch of chili...perfect for a cold Wisconsin evening. We are getting ready to watch the Packers on Sunday Night Football, but wanted to share the bread I made to accompany my famous chili.
It couldn't be easier; it starts with frozen dough! I keep seeing recipes making cinnamon rolls from frozen dough, so I gave it a try with some savory flavors. I hope you try making these with your next batch of chili or stew.
Easy Cheesy Bread
1 loaf frozen bread dough
flour, as needed
2-3 Tablespoons margarine
2-3 Tablespoons garlic powder
1/4 cup shredded cheddar cheese
Defrost bread dough according to manufacturer directions. When the bread is fully defrosted and risen slightly, roll the loaf out on a floured surface. Roll dough out to approximately 12 inches by 6 inches.
Spray an eight-inch cake pan with non-stick spray.
When the dough is rolled flat, spread margarine evenly over the surface. Sprinkle with the garlic powder and then the cheese. Roll the dough like you would if assembling a cinnamon roll, rolling up from the long side of the dough. Cut the rolled dough into 8-10 pieces. Place each piece cut side down into the prepared cake pan. Set the rolls aside and allow them to rise, at least an hour.
Rolls prior to baking.
Preheat your oven to 350 degrees. Bake the dough for approximately 30 minutes or until nicely browned.
See, easy! These rolls don't need butter and are beautiful on your table. Please enjoy them!
Sharing this recipe here:
See Ya in the Gumbo @ Ms. enPlace
Scrumptious Sundays @ Addicted to Recipes
Marvelous Mondays @ This Gal Cooks
Make the Scene Monday @ Alderberry Hill
Flour Me With Love: Mix it up Monday
Tuesday Talent Show @ Chef in Training
Back for Seconds Blog and Link Party
Tuesday's Table @ Zentmrs
Crazy Sweet Tuesday @ Crazy for Crust
Whimsy Wednesdays @ The NY Melrose Family
Wednesday Whatsits@White Lights on Wednesday
The 36th Avenue
Bloom Design Online
Live. Laugh. Linky @ Live. Laugh. Rowe.
Foodie Friends Friday
Linky, Pity Party @ 30 Handmade Days
It's Overflowing With Creativity
Additionally, I am entering my Easy Cheesy Bread in the Creative Holiday Contest hosted by Confessions of a Cookbook Queen and Cookies and Cups!
Until Next Time,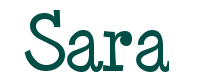 Like Me on Facebook

About Me
Follow Me On Twitter

Reader Favorites

Blog Archive

Topics