Thursday, December 13, 2012
Hi all! I have been looking forward to this post for a while!
A few weeks ago, I signed up to be a part of a blogger Christmas Cookie Swap, sponsored by Julie from White Lights on Wednesday. This is a favorite blog of mine...please follow Julie if you don't already!
Through this swap, Ester (who I don't think has a blog, she just loves to cook) sent me these awesome recipe for Snickerdoodles! These turned out great. I only baked about one dozen and then froze the rest! I will be excited to use the frozen dough over the Christmas break.
I want to thank Ester for sending me this recipe...we really enjoyed these Ester and you are allowed in this Milwaukee Kitchen anytime!
Snickerdoodles Light
from Ester Davison
1/2 cup butter
1 3/4 cup sugar
2 Tablespoon milk (I used skim)
1 egg
2 egg whites
2 3/4 cup flour
2 teaspoon cream of tartar
1 teaspoon salt
2 teaspoon baking soda
1 teaspoon cinnamon
Preheat oven to 350 degrees. Beat the butter and 1 1/2 cup sugar with an electric mixer until fluffy. Add the milk, egg, egg whites and beat again. Add the flour, cream of tartar, baking soda and salt. Beat again until well mixed.
Combine the remaining sugar and cinnamon in a shallow plate or bowl. Shape the dough into 1 inch balls and roll them in the cinnamon/sugar to coat on all sides. The dough will be sticky! Flour your hands if you need to or refrigerate the dough to reduce the stickiness.
Arrange the dough and flatten slightly. Bake for eight to ten minutes until lightly browned. Cool the cookies on the baking sheet for about five minutes and then transfer them to a wire rack. Enjoy!!
Until next time,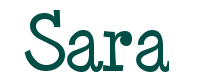 Like Me on Facebook

About Me
Follow Me On Twitter

Reader Favorites

Blog Archive

Topics